Methodologies
Methodologies adopted by modefinance for issuing Credit Ratings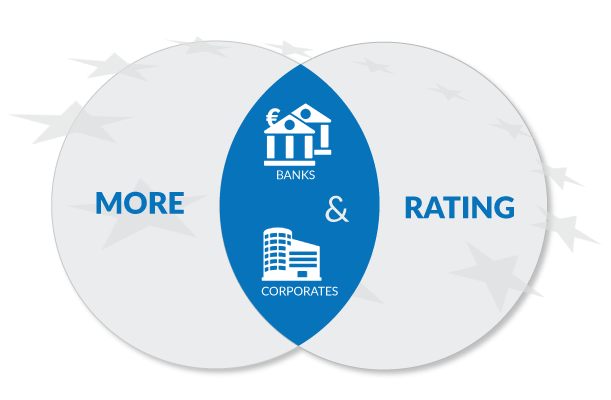 Here you will find comprehensive information on the methodologies (one for banking institutions, the other for corporates) used by modefinance in the process of issuance and review of credit ratings under the EU Regulation.
As requested by the Regulation, and by internal policies and procedures, modefinance periodically validates and, when necessary, applies changes to MORE (Banks and Corporates) and RATING (Banks and Corporates) Methodologies, both of which are developed internally.
The methodologies used by modefinance are rigorous, systematic, continuous and subject to validation based on historical experience, including back-testing..
modefinance Credit Rating Process
Acquisition of the relevant information on the rated entity (bank or corporate); those are publicly available information only (in the case of unsolicited ratings) or public and private information, usually provided by the rated entity itself (in the case of solicited ratings);;
Credit Score obtained via MORE Methodology (the process is entirely automated): MORE Methodology is applied for non-financial companies, whilst MORE for BANKS Methodology is applied for banks;
Credit Rating through Rating Methodology (implies the substantial intervention of modefinance rating analysts), who apply RATING Methodology for non-financial companies and RATING for BANKS Methodology in the case of financial institutions;
Approval of Credit Rating by modefinance Rating Team;
Notification to the rated entity and possible appeal process;
Distribution of Credit Rating to users (consultation is free for public ratings, while it's available on payment for subscription-only ratings).